The Gene
Siddhartha Mukherjee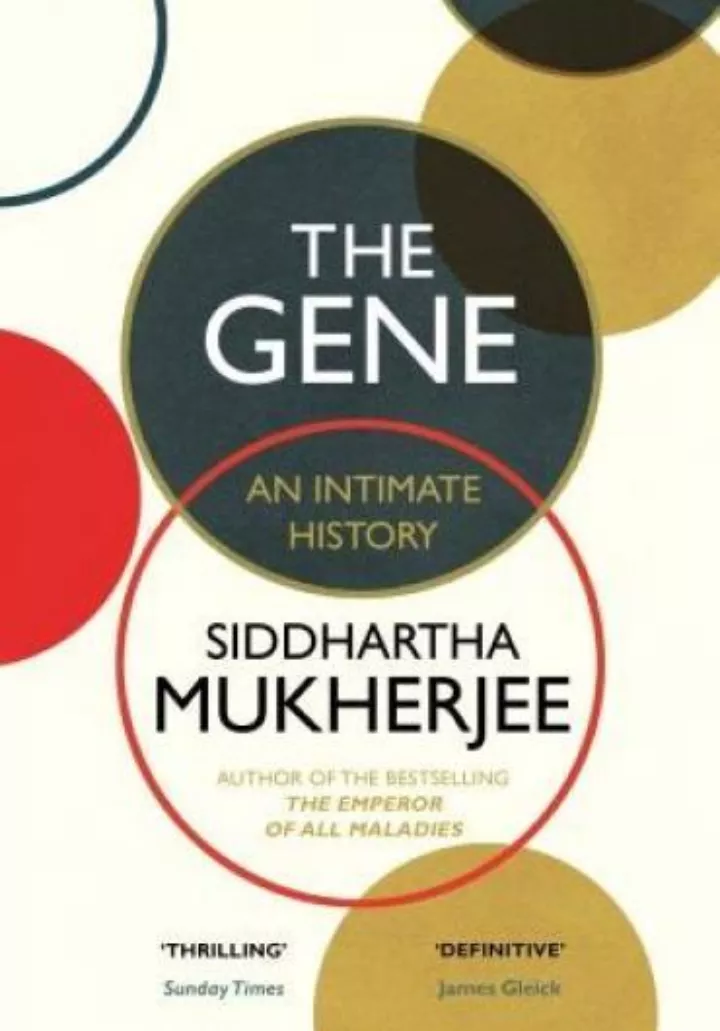 Spanning the globe and several centuries, The Gene is the story of the quest to decipher the master-code that makes and defines humans, that governs our form and function. This is a history of a scientific idea coming to life, by the author of The Emperor of All Maladies. But woven through The Gene, like a red line, is also an intimate history – the story of Mukherjee's own family and its recurring pattern of mental illness, reminding us that genetics is vitally relevant to everyday lives. These concerns reverberate even more urgently today as we learn to "read" and "write" the human genome – unleashing the potential to change the fates and identities of our children. The Gene gives us an account of the fundamental unit of heredity – and a vision of both humanity's past and future.
First published:

2016

Published by:

Bodley Head

Length:

Hardcover 592 pages See more from the 2016 prize year
About the author
Siddhartha Mukherjee is a cancer physician and researcher, a stem cell biologist and a cancer geneticist. He is the author of The Laws of Medicine and The Emperor of All Maladies: A Biography of Cancer, which won the 2011 Pulitzer Prize in general nonfiction and the Guardian First Book Award. Mukherjee is an assistant professor of medicine at Columbia University. A Rhodes Scholar, he graduated from Stanford University, University of Oxford, and Harvard Medical School. His laboratory has identified genes that regulate stem cells, and his team is internationally recognized for its discovery of skeletal stem cells and genetic alterations in blood cancers. He has published work in Nature, Cell, Neuron, The New England Journal of Medicine, the New York Times and several other magazine and journals. He lives with his family in New York City.