All That She Carried
The Journey of Ashley's Sack, a Black Family Keepsake
Tiya Miles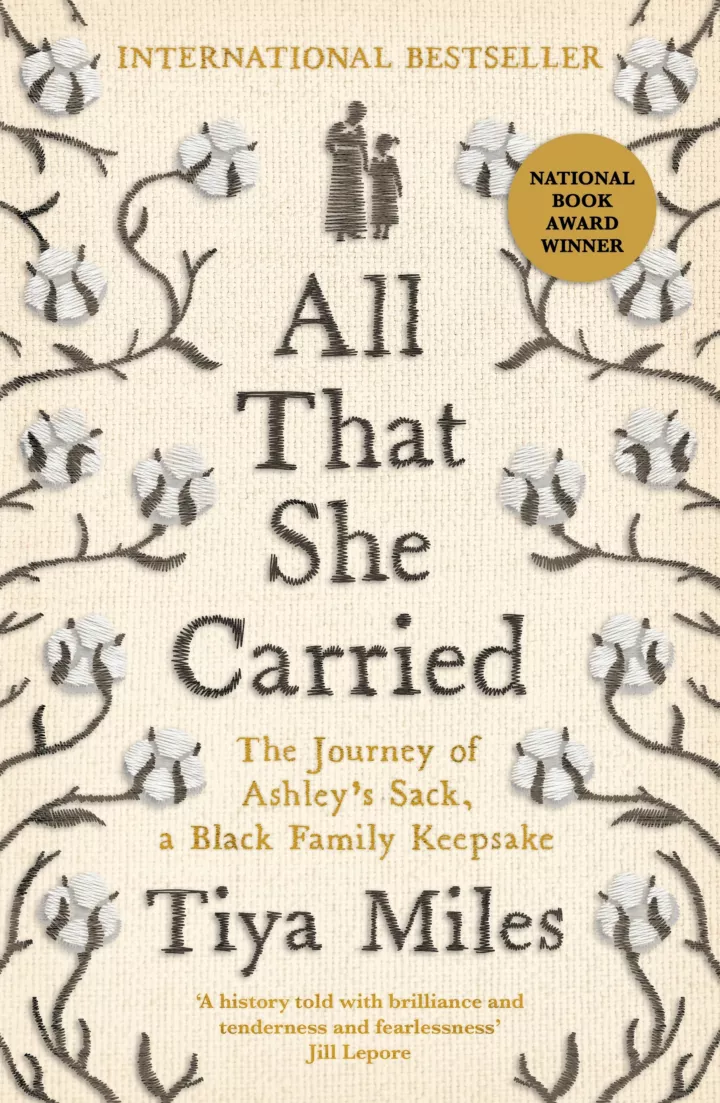 Tiya Miles is a renowned professor of history at Harvard, a MacArthur Foundation 'Genius' and a National Book Award-winning author. In All That She Carried, she has combined the meticulous research of a historian with an extraordinary lyrical sensitivity to write a singular history of slavery's human impact.
Using the discovery of a seemingly simple cloth sack as a starting point, Miles traces this artefact's origins to the women named in the embroidered inscription: Rose, Ashley and Ruth. Generations of women from the same family, forcibly separated by slavery but still connected by the memory of love. Ashley's sack – given to her in the 1850s by her mother Rose, just before Ashley was sold to another slave owner, destined to never see her mother again – containing a handful of pecans, a dress, a braid of her mother's hair and 'filled with [Rose's] Love always'. 
This itself is a story, and the way in which Miles scoured the archives to piece together scraps of facts to recreate the lives of these women is itself commendable. But Miles then expands her lens to include not only other enslaved people of African descent, but also Indigenous people, and paints a vivid, intimate portrait of the society in which they lived; particularly the ways in which slave-owners shaped and shattered lives, families, and dreams – and the dreams of the slave-owners themselves. 
All That She Carried is a new history of American slavery, one that is deeply personal and pays homage to the small ways in which people, particularly Black women, crafted a sense of personhood and worth in a world in which they were property. The connections they forged, and the losses they suffered. And always at the front of our minds, the fact that these efforts sometimes succeeded: the items Rose packed in the sack may have saved Ashley's life. Ashley survived with her story and her memory of her mother, and told this story to Ruth, her granddaughter. Rose's dream of survival was realised, against all odds. Her love endured.
Tiya Miles has written a visionary history, one containing both minute details and vast scope, and one that in many ways links the sins of the past to the perils of the present. She metaphorically unpacks the bag's contents and their meanings and faces the horrors of the past head on as she delves into archives that were not built to remember these stories. She asks all of us what – and who – do we ourselves value when we look at the past. What do we preserve? Whose stories do we save?
All That She Carried is a stunning work of history and humanism, tenderness and imagination; a history of the archivally marginalised, people whose lives were deemed unworthy of remembrance – now extraordinarily rendered in a book that will never be forgotten.


First published:

July 2023

Published by:

Profile Books

Length:

Hardcover 416 pages See more from the 2023 prize year
What the judges said

"All That She Carried is an innovative, uncompromising and life-affirming book"
About the author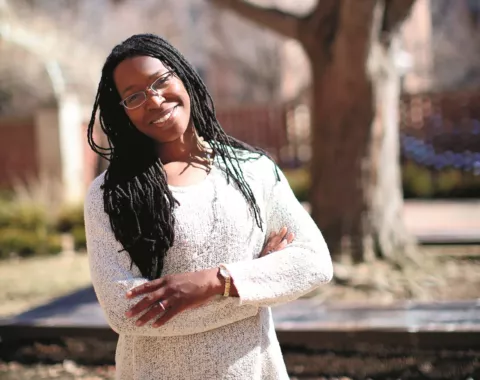 Tiya Miles is professor of history and Radcliffe Alumnae Professor at the Radcliffe Institute for Advanced Study and director of the Charles Warren Centre for Studies in American History at Harvard University. She is a recipient of a MacArthur Foundation fellowship and the Hiett Prize in the Humanities from the Dallas Institute of Humanities and Culture. Miles is also the author of the Frederick Douglass Prize-winning The Dawn of Detroit, among other acclaimed books.